By Lisa Coca, Partner, Climate Fund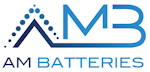 Sales for electric vehicles (EV) are setting all-time highs while government regulations and incentives are paving the way for continued explosive growth in the demand for batteries. McKinsey expects that battery demand will grow, on average, by more than 20 percent per year until 2030, reaching at least $360 billion globally.
Consequently, investments in EV battery technologies have also grown substantially. For a decade, VC firms and growth equity funds have plowed nearly $42 billion into battery technology startups; however, more than 75% of those dollars were invested in the last two years alone. The highest-profile investments, which have garnered much of the press, target advanced chemistries that promise superior performance of the batteries themselves — charge time, range and safety, for instance.
However, the focus on battery performance overlooks a critical area impacting sustainability — the energy-intensive nature of the battery manufacturing process, which is why I am excited to announce our investment in AM Batteries. AM Batteries' process for the dry manufacture of electrodes has the potential to transform battery manufacturing by reducing the significant carbon footprint and energy consumption of the electrode fabrication process.
Electrode fabrication is the first stage in battery manufacturing, and the conventional process is lengthy and costly. It involves a "wet coating" that most commonly includes N-Methyl-2-pyrrolidone (NMP) as a solvent, followed by drying and compression. The drying process requires a large physical footprint — the equivalent size of a football field — and NMP is inherently toxic, so recovery is required. Both the drying and recovery processes require high operating temperatures and result in high energy consumption and operating costs, equivalent to approximately 32% of the total cost of battery manufacturing and 50% of the energy consumption.
AM Batteries' process does not require energy-consuming evaporation or solvent-recovery. AM Batteries' dry-electrode manufacturing technology uses an electrostatic spray deposition technique: active materials (cathode/anode) are electrostatically charged, deposited onto metal foil current collectors, and then processed to their final state. AM Batteries has found that this dry process results in 1) a 40% reduction in capital required for electrode equipment investment; 2) a 50% reduction in electricity usage of the plant; and 3) reduced cell cost. In addition, AM Batteries' electrodes also offer the potential for fast-charging and higher-energy density batteries.
Headquartered in Acton, Massachusetts, AM Batteries was co-founded in 2016 by CEO Yan Wang and Chief Scientist Heng Pan. Both Dr. Wang and Dr. Pan have deep domain expertise, and together have accumulated 17 years of combined experience with dry electrode manufacturing. In addition, Dr. Wang has a track record as a successful serial entrepreneur having previously co-founded Ascend Elements, a startup that is developing a closed-loop approach to recycled Lithium-ion battery materials. The combined knowledge and entrepreneurial experience of the AM Batteries team bodes well for the future as they seek to commercialize their technology and transition their roll-to-roll manufacturing pilot line to a production line that can be sampled by customers.
I am pleased to officially welcome AM Batteries to the Toyota Ventures portfolio, and we're excited to support AM Batteries as the team grows and expands its manufacturing collaborations. We invested in AM Batteries' seed round and are proud to participate in the company's Series A round led by Anzu Partners, alongside new investor Zeon Ventures, and fellow seed round investors TDK Ventures, Foothill Ventures, SAIC Capital, VinFast, Doral Energy-Tech Ventures, and Creative Ventures.
Visit the AM Batteries website and Toyota Ventures portfolio page to learn more.